For many individuals, a home lift is more than just a home improvement, it is a lifestyle improvement. Moving to a single-story dwelling is no longer the only viable option available to those with reduced mobility. As technology advances, home lifts are becoming safer, easier to use and more affordable to install and maintain. In fact, the cost of having a home lift installed has fallen dramatically in recent years. They are also becoming more diverse, with a variety of styles and price ranges to choose from.
An average starting home lift price would be €11,000 – €19,000. When you consider the cost and inconvenience of moving home, this may not seem like such a big price to pay after all.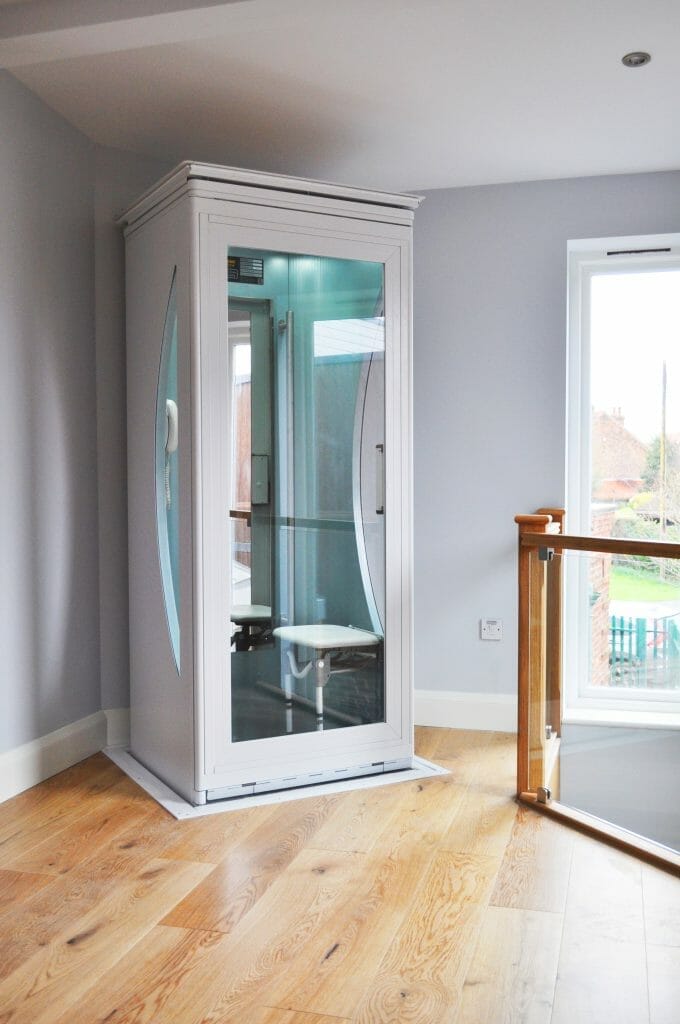 Factors to consider when choosing lift type:
There are some important factors to consider when deciding on the type of lift that is suitable for your home or situation.
Firstly, what size of a lift is needed and how much space is available?
The number of people the lift is required to accommodate at once should be considered. There may also be a wheelchair or care equipment to think of.
One must also take into account the number of floors that the lift will cover. However, most homes in Ireland are two storey and so typically home lifts are only needed to cover two levels.
Is it secure and safe?
Finally, it is important to factor in maintenance, running and servicing costs. AccessCo's lift supply and installation service is backed by a 24-month warranty on all products.
Different Home Lift Types Available:
There are three kinds of home lifts available at AccessCo that come at three different price points.
The Reconditioned Home Lift
This model can be fitted almost anywhere in your home and requires only minimal headroom on the first floor. There is no shaft required, allowing for a compact design which maximises cabin floor space. It runs off a quiet glide hydraulic system which makes for smooth travel and minimal noise. One-touch controls mean that there is no need for constant pressure on the controls. The installation process is a no mess, no fuss, quick process. These reconditioned home lifts are on the market for just €10,000-€13,000.
The Deluxe Home Lift
This is a real, through floor lift that's specially designed to fit into your home. The deluxe home lift carries two people comfortably which is unlike any stairlift. These lifts do not need any major fixing to walls or floors and so they can be fitted virtually anywhere in your home. There is no major building work required and so the installation process does not cause any real disruption to your home. It is a very neat design, in fact, it has the smallest footprint of any residential lift on the market. In this way, it is the perfect alternative to a stairlift which can often be obtrusive with high maintenance costs. The deluxe home lift is available from €20,000.
The Hybrid Home Lift
The hybrid home lift has many great benefits and features. They are extremely customisable and can be tailored to small spaces. These are high performance lifts with low running costs. They are silent and vibration free too making them very discrete. The hybrid has a capacity of up to 500kg and can be fitted with either swing or automatic doors. Another incredible feature is their compatibility with devices such as Google Home and Alexa, this means you can use voice commands. This top of the range home lift is on the market for €25,000.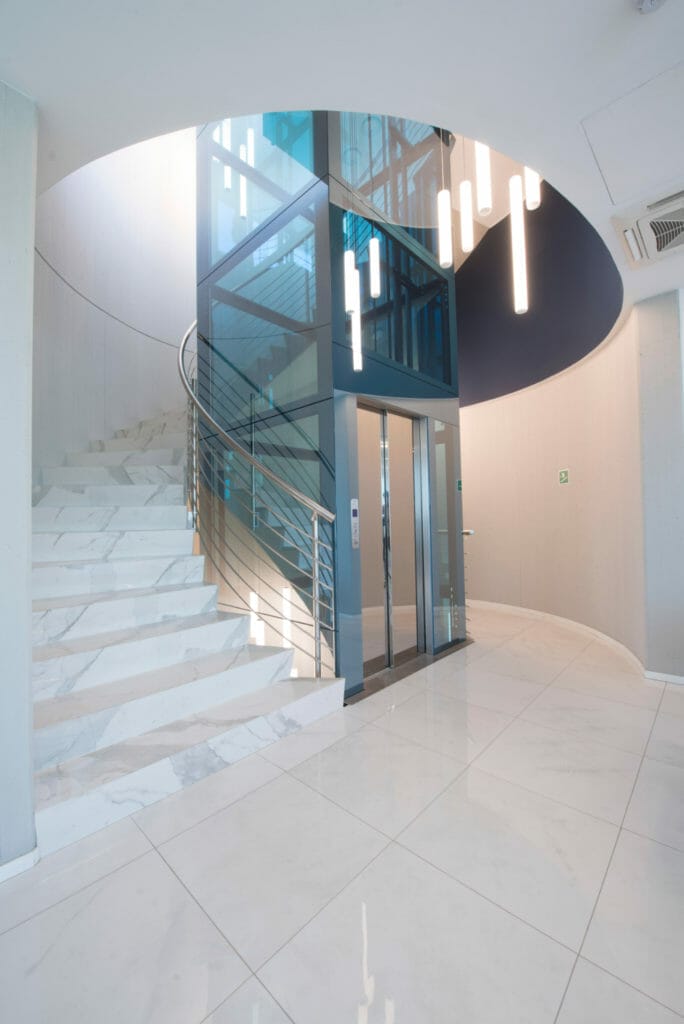 Safety Considerations when choosing a home lift:
Of course, safety is a very important consideration when it comes to home lifts. At AccessCo the price of all the products includes all the built-in safety measures, such as, pressure sensitive surfaces, emergency lowering in case of power cuts, fire and smoke integrity as well as smoke and heat alarms being provided on both floors.
If you have any questions, please contact us here.